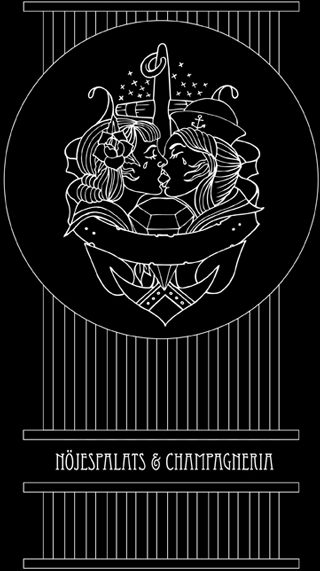 Vi serverar inget traditionellt julbord utan en tre – rätters meny. Vi kan ta emot sällskap upp till 70 gäster, sittandes middag. Upp till 200 gäster med minglande buffé, snacks eller snittar. Vi kan även arrangera underhållning och andra aktiviteter efter önskemål i samband med abonnemanget tex dj´s, quiz eller karaoke.
Är ni intresserad av catering så kan vi ordna det med.
Tveka inte att kontakta oss för pris/menyförslag, frågor, idéer och andra önskemål.
Bokning : boka@morfarginko.se
We don´t serve a traditional christmas dinner. Instead we serve a three course dinner. We can have up to 70 guest for seated dinner and up to 200 guest for a mingle buffet, snacks or canapés. We can also arrange entertainment and other activities after your requirements. Such as dj´s, quiz or karaoke.
We can also arrange catering.
Please don´t hesitate to contact us for price or menu suggestions, questions, ideas or other requests.
Bookings: boka@morfarginko.se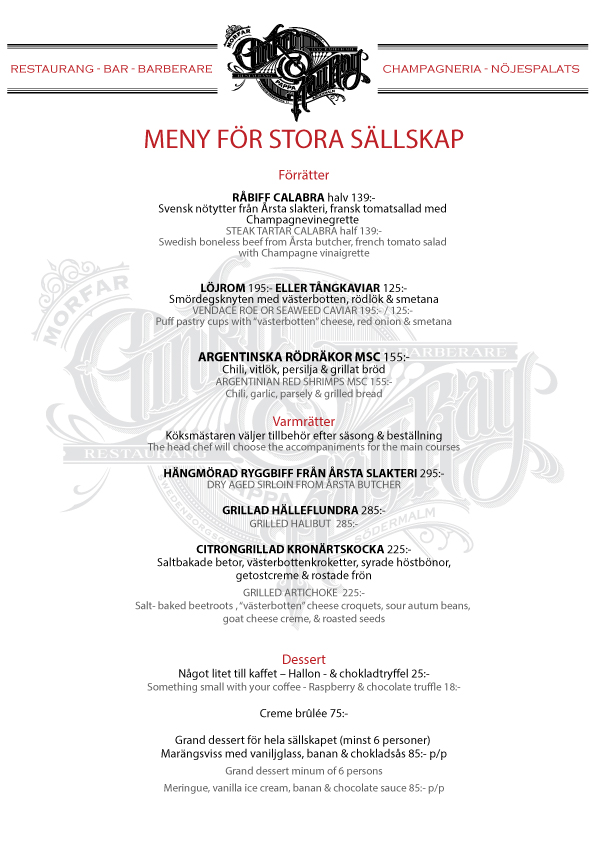 © MORFAR GINKO & PAPPA RAY RAY, SWEDENBORGSGATAN 13, TELEFON 08-641 13 40